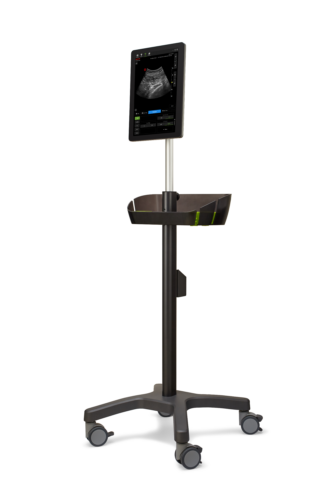 Tablet style, full featured ultrasound
Accessibility and portability combined
13.3-inch touch screen which allows for horizontal or vertical viewing display
Complete with a built-in tray and dedicated probe holders
Weighing only 4.4 lbs.
Extremely lightweight and portable
Optional multi-port adaptor
Kickstand that converts to handle for hanging on a wall mount
Cage side scanning
Exam room scanning and on floor scanning
One System For All Your Needs
The Piloter combines tablet ease of use with first class resolution for an ultrasound you have to see to believe. Utilizing veterinary specific presets and CoreVu assisted ultrasound services, the Piloter assures you are always getting the correct diagnosis when and where you need it.
One-on-One Training
CoreVu empowers you to get the most out of your ultrasound investment. Certified ultrasonographers provide personalized training and education when and where it is convenient for you.
Technology Meets Imaging
Built on the HOLO imaging platform, Piloter uses forward looking technology to provide ultra high resolution imaging. Featuring 64 times beamforming at 5000 frames per second, the Piloter provides stunning imaging across numerous applications. From abdominal to cardiac the Piloter gives you the confidence to scan any patient, anywhere.
Height: 13.3"
Length: 9.2 I
Depth: 1.5"
Weight: 4.4 lbs
Battery: 1 hour of real time scanning, 3 hours to fully charge Probes