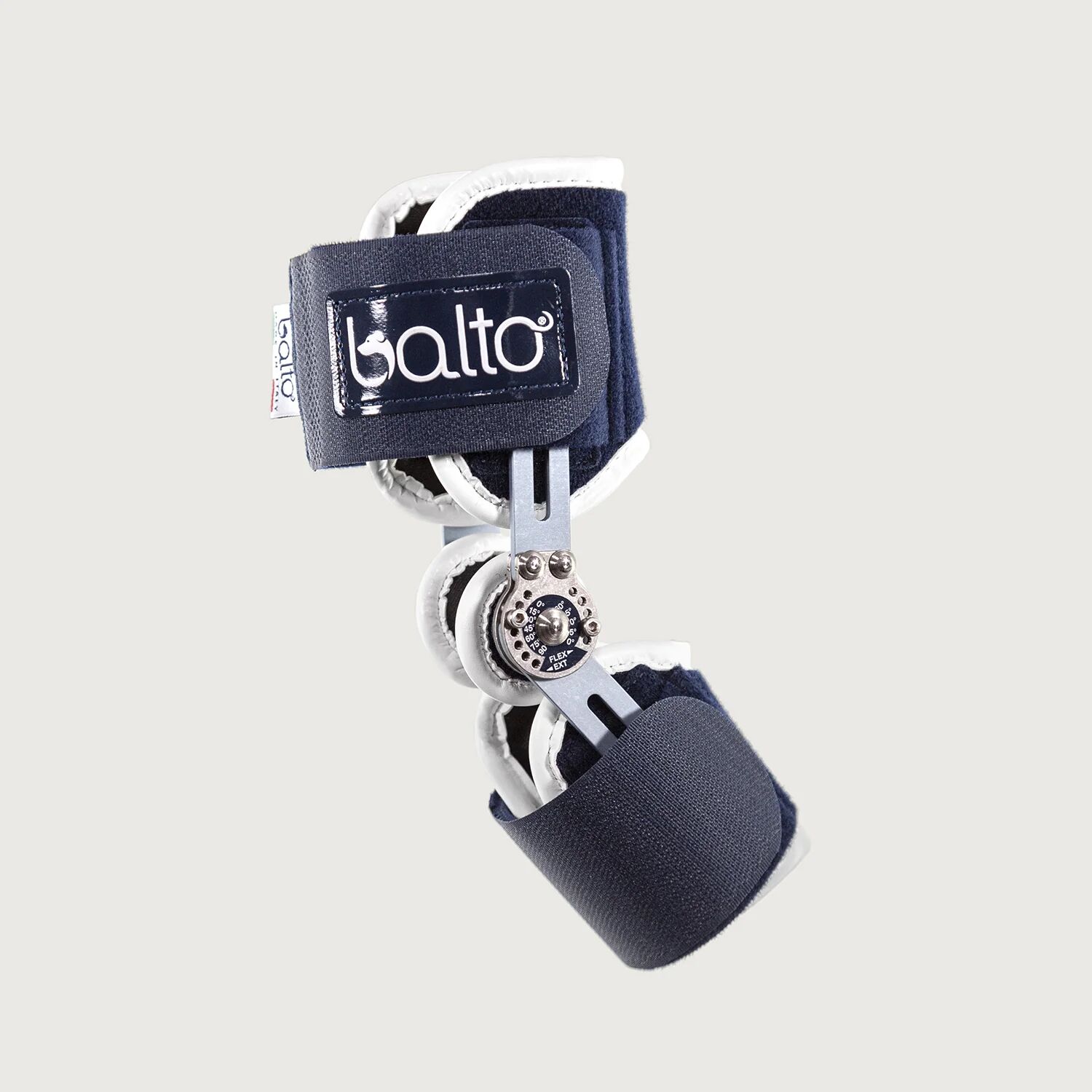 Adjustable Hinged Hock Brace
Addressing severe cases of hock injury or illness in canines, the Balto® Flexor is ideal for pet patients post-surgically or who need customized restriction of joint movement for conditions such as:
Tendinopathy of the common calcaneal tendon
Tendinopathy of the medial and lateral collateral ligament and long plantar ligament
Tarsus instability
Subluxation or dislocation of the tarsal joint
Reconstruction surgery that requires progressive rehabilitation of tarsal flexion-extension
Achilles tendon injury and/or rupture
The Balto® Flexor can be used as an alternative to surgery if your dog is not eligible for other options, such as age or previous injuries. The brace is designed to constrain joint movement while allowing an adequate range of motion (ROM), functioning as a rehabilitation support. The Balto Flexor is considered a conservative treatment in case of ligament injuries, laxity, and neurological disorders, such as hyperflexion or hyperextension, and general tarsal joint instability.
FEATURES
Adjustable range of motion (ROM)

Additional compression for increased blood flow

Width and length adjustable Velcro® straps

Two sections of comfortable padding that can be lengthened or shortened on the leg, ensuring an excellent fit

High quality, breathable fabric

Hand washable (always remove padded parts before washing)

Available in 3 sizes