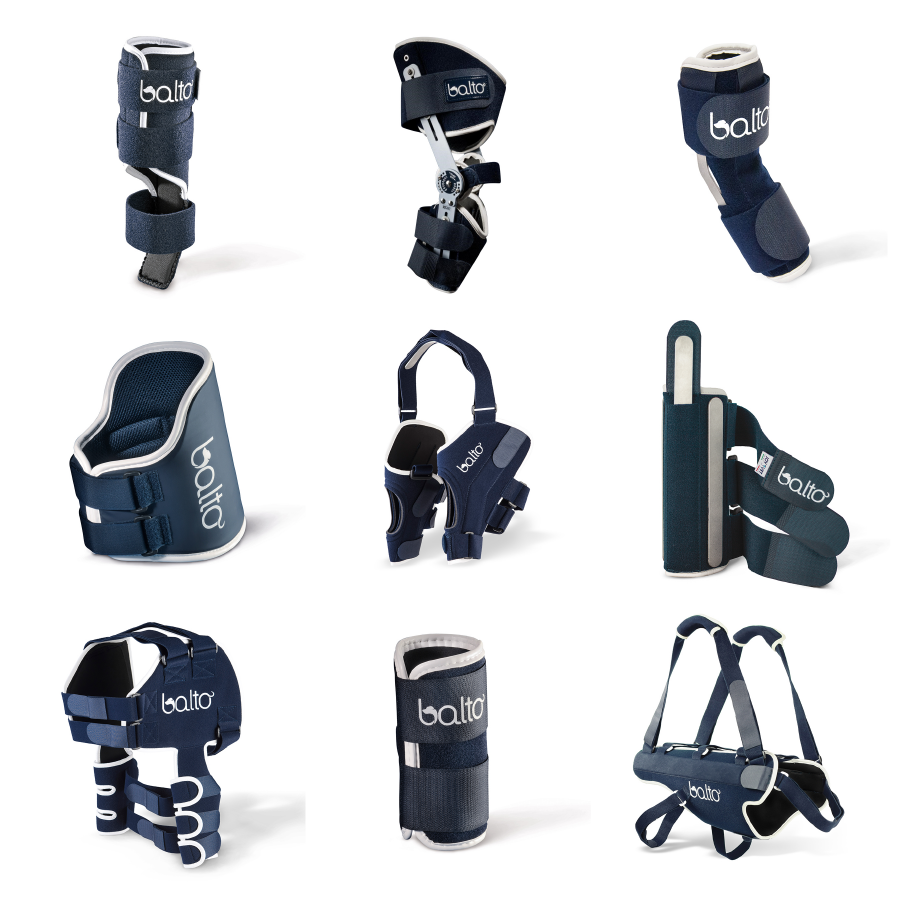 UXR proudly offers Balto® Braces by KVP Orthotics, a line of ready-to-wear braces that are designed specifically to aid by supporting the affected joint in healthy movements, and dispersing body weight to help prevent further injury. Balto® are handmade in Italy and represents the highest quality, ready-to-wear braces on the market. With thousands and thousands of happy customers, Balto® is best in class.
The mobility of an animal can be affected in many ways, from physical trauma and injury, neurological deficiencies, or sometimes simply old age. Bracing is used to help prepare a patient for surgery, or to help in rehabilitation after a surgery. Often, bracing is an alternative to surgery, particularly if the animal is not an ideal candidate.
Orthopedic bracing, aside from reducing risk of further injury, provides greater confidence in mobility, reduces fatigue, and helps with pain and swelling. In many cases, overcompensating for an injury can lead to other issues that proper bracing can help prevent.